Our guide to micro weddings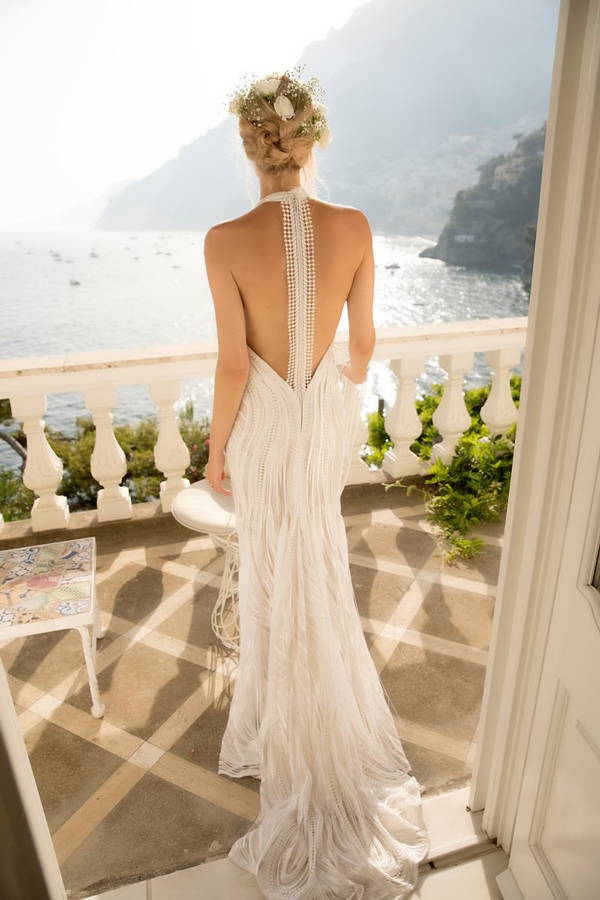 Our guide to micro weddings
It's the era of the micro-wedding (usually no more than 50 guests), backyard wedding (held in your garden) and even minimony (mini ceremony). There may be a plethora of terms, but the idea is the same: an intimate celebration with your nearest and dearest, to celebrate your wedding day in style, whilst adhering to Covid-safe rules wherever you are.
Our guide to micro weddings
It's the era of the micro-wedding (usually no more than 50 guests), backyard wedding (held in your garden) and even minimony (mini ceremony). There may be a plethora of terms, but the idea is the same: an intimate celebration with your nearest and dearest, to celebrate your wedding day in style, whilst adhering to Covid-safe rules wherever you are.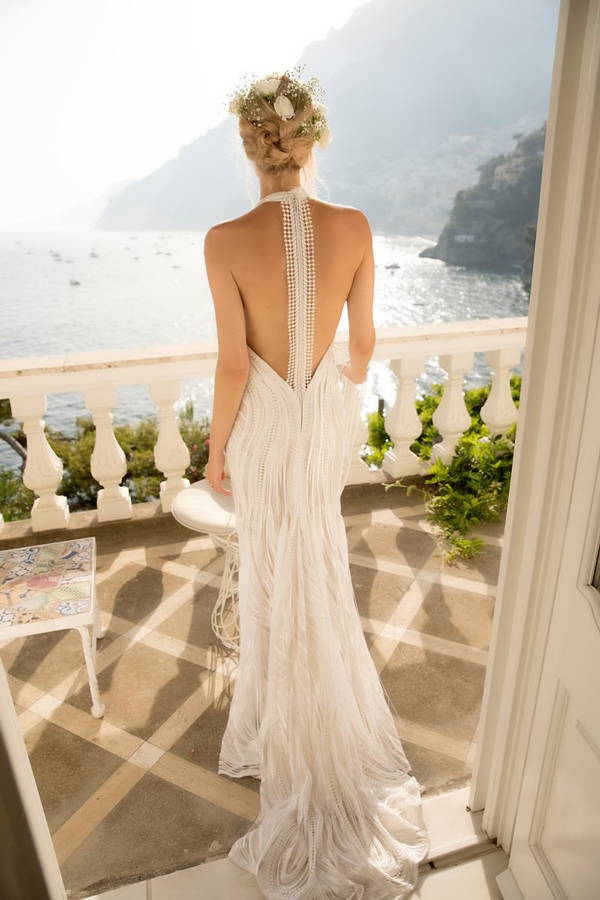 This may not be quite what you had originally planned but we just love the idea of a smaller gathering, as it means you can bring extra attention to all the details and each and every guest in a way that would not be possible with a huge event. It is also the perfect in-between for all those who dream of eloping, but want to make sure their families are involved too. There is a sense of informality and intimacy that allows you to wear a more relaxed outfit, but you can still go all out on the chic factor. And nothing stops you from having another giant party next year, when that is finally allowed, we hope!
Galvan Bridal Muses: from Heidi Klum to Amanda Hearst and Kimi Spencer-Churchill

When it comes to micro-weddings, we turn to our Galvan muses who have worn our White Collection for their own big days. A clear winner is our Pandora Dress, which is a timeless and effortless style, with its signature criss-cross neckline. Amanda Hearst and Heidi Klum have both worn this design, which comes in a cropped or full-length dress. We just love the simplicity of this style, which is flattering to all body shapes and sizes, and so timeless you will never regret wearing it on your wedding photos. For something a little more fun, try zhuzhing up a modest long sleeve style with head-to-toe sequins, like our Blenheim dress, worn by Kimi Spencer-Churchill for her special day at Blenheim Palace. The ultimate Galvan brides for your moodboard inspiration, whether you are planning a micro, or macro-wedding!
The perfect dress for a micro wedding

We think the right dress for a micro-wedding should have a pared-down cut (read: no meringue!) but don't skimp on the details. Although our dresses are simple in appearance, they have extraordinary underpinnings. From secret, invisible corsetry to layers of silk-lined lace, hand-embroidered sequins to sleek tailoring, these are bridal pieces to make you feel your best, whilst being appropriate for a smaller scale event. Our Malibu dress is surely the most classic of them all, in full length bias-cut satin. For the evening party, opt for our Sardinia dress, all stripes of pristine white paillettes on stretch tulle, with the sleekest square neckline and high slit — perfect for a moonlit first dance. For something a little more out-of-the-box, yet no less chic: meet our Hampstead Bridal Jumpsuit. It hugs you in all the right places and the wide leg gives it an elevated disco vibe.
This wedding might be micro, but it is still one of the most special days of your life, so we think the venue should be as spectacular as possible. Whether it is a field surrounded by rolling hills in the countryside, a chic beach picnic, your favourite restaurant or simply your own garden or backyard, you can turn it into a magic wonderland. Immerse your guests in flora and greenery, keep it simple with one or two long tables and use fairy lights, mismatched candles and drapes to turn a simple space into your dream venue. Celebrate time-honoured traditions, with your own twist on them, like writing your own vows or enlisting friends to make them a real part of the day, from DJ-ing to cocktail-making.
Dreamy floral tablescapes

Flowers can really transform your table or space. We love an organic, seasonal floral display that is opulent yet rustic at the same time. Some of our favourite blooms are curated and exquisitely arrange Scarlet & Violet, Sage Flowers and McQueens in London, and by Poshan in New York. Support your local florists, they may not have as many varieties due to international shipping but they sure will have the best of your regional plants and blossoms. A smaller guest list also means you can go all out with more elaborate (and expensive) glassware, crockery and cutlery. Cut crystal coupes, porcelain hand-painted plates and sterling silver butter knives are easier to source for 20 than for 200 people. Add simple but meaningful touches like hand-painted place cards, calligraphy menus, and hand-tied velvet bows to each place setting.
Menus with flavour and flair

Another huge advantage of catering for smaller crowds is the quality and attention you can bring to your wedding breakfast. Invest in seasonal ingredients for palate-cleansing salads, perfectly medium rare roasts, pasta al dente, and vintage champagnes. All things that simply cannot be done on a grander scale. Commission your favourite baker or patisserie to make the cake of your dreams. Vanilla sponge with summer berry coulis, rose-infused raspberry and coconut chiffon are just some of the flavours by our favourite artisan bakers Lily Vanilli and April's Baker. Now you have all the ingredients for the most wonderful micro-celebration, perhaps the hardest job of all will be whittling down your guest list.
Tips when planning a micro-wedding:
1. Edit down your wedding guest-list.

2. Find an intimate venue that is special for you as a couple.

3. Source flowers from a regional florist.

4. Support your local independent bakers, chefs and mixologists.

5. Enlist friends to showcase their special talents.

6. Invest in the best tableware you can afford.

7. Be creative and leave personal touches for your bridesmaids, ushers, and each of your guests.

8. Don't forget professional photography. You want memories of your special day.

9. Find your dream dress. Pared-down doesn't mean boring so let your personality shine!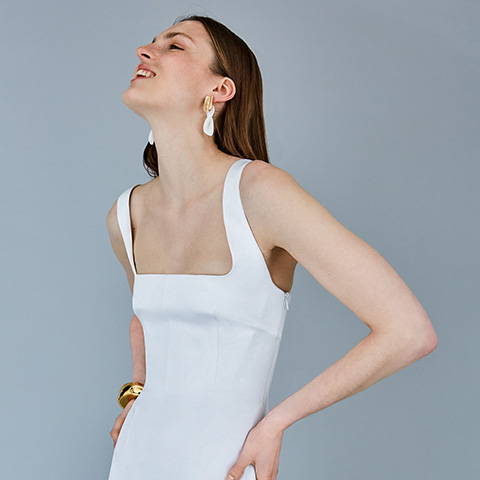 Chic minimalist wedding dresses

As intimate weddings are de rigueur currently, chic brides are opting for minimalist slip dresses, pared-down jumpsuits, feminine suiting and cool separates...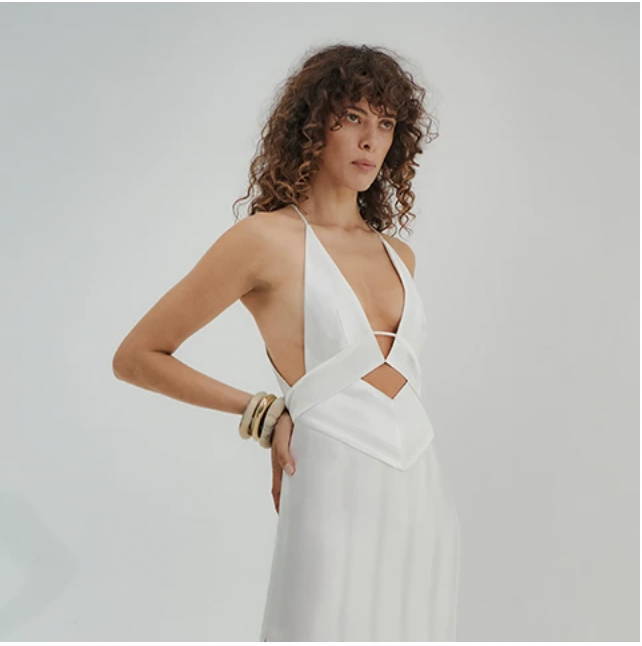 The colours to wear in Spring 2021

Spring is nearly on its way and we all need a New Year wardrobe refresh. So now is a good time to revisit your colour schemes and ensure you incorporate seasonal shades alongside your much-loved classics.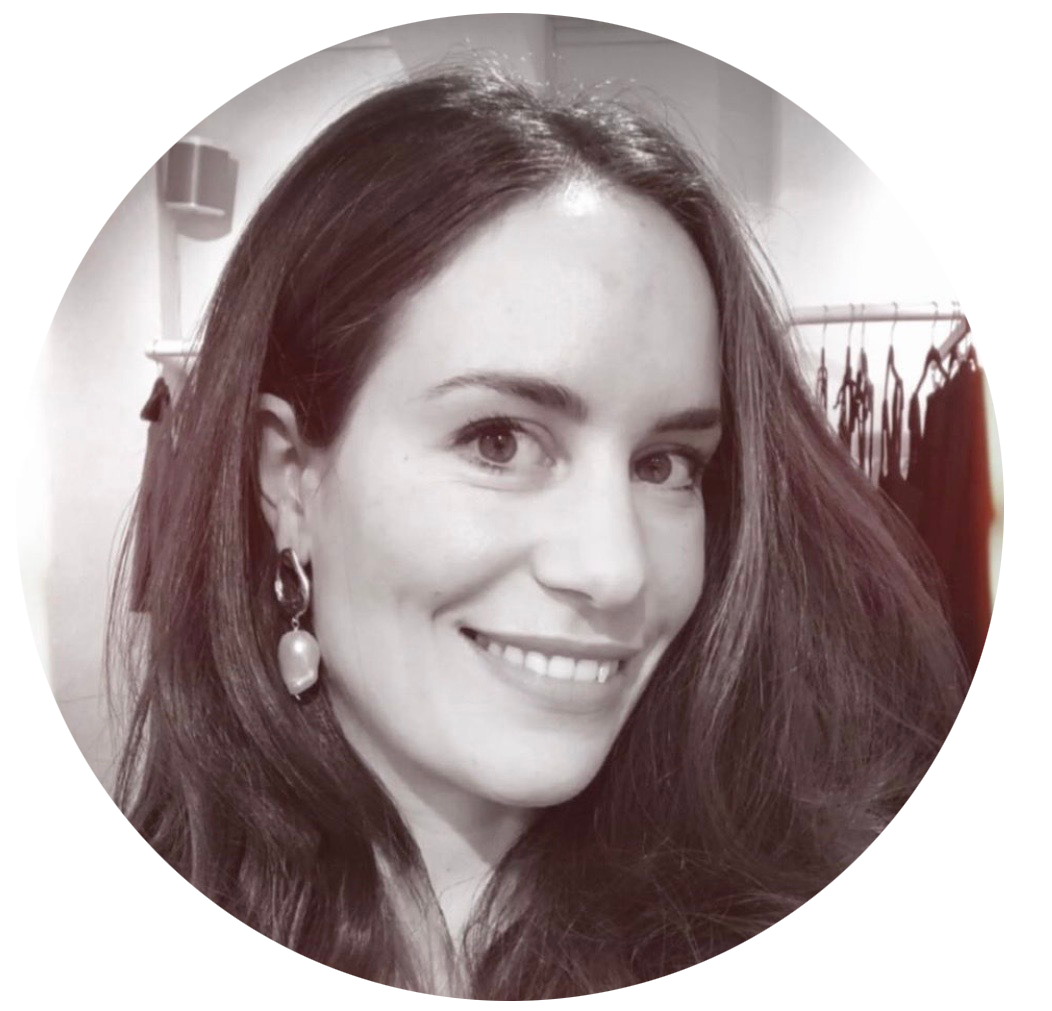 Alizé Wilkinson
Author
Alizé manages communications and content at Galvan. Over the past 12 years, she has worked in the fashion, jewellery and arts worlds, following a stint as a writer for Le Monde. Born in France, she lives in London with her British husband and two toddler daughters. As well as a growing collection of slip dresses, Alizé collects embellished knitwear, vintage textiles and international magazines. Her other interests include Marc Chagall, Gustave Flaubert and periwinkle hydrangeas.